Popular Mini Silicon Wristband Bracelet 32GB USB Flash Drive Memory U disk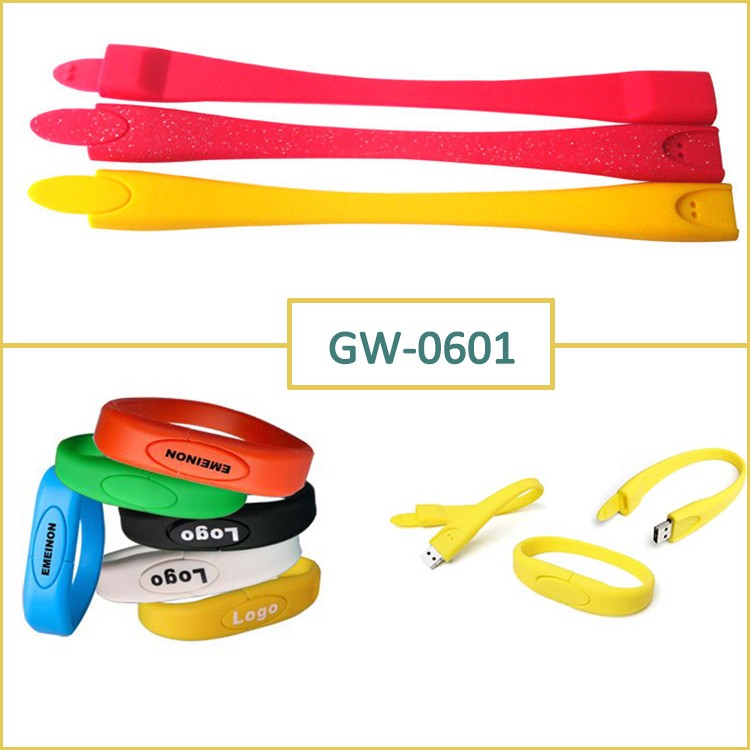 Product Description
for Bracelet Wristband Rubber USB Flash Drive
We carry an endless range of styles,colors, andpackaging with flash drives starting at 64MB up to 16GB.
From promotional thumb drives printed with your logo, to personalized jump drives custom molded to your specifications,
we have the solutions to meet any need.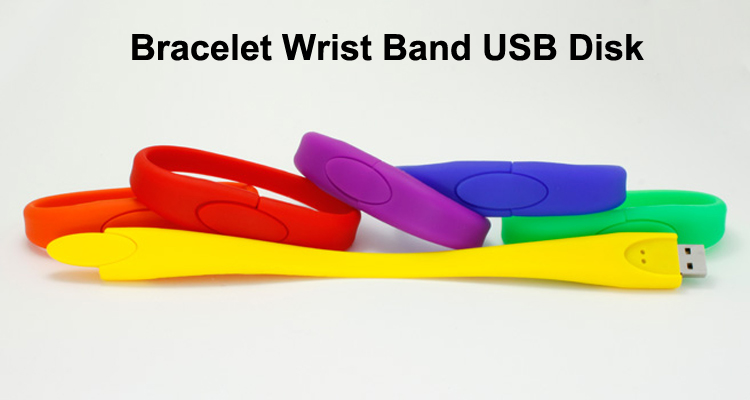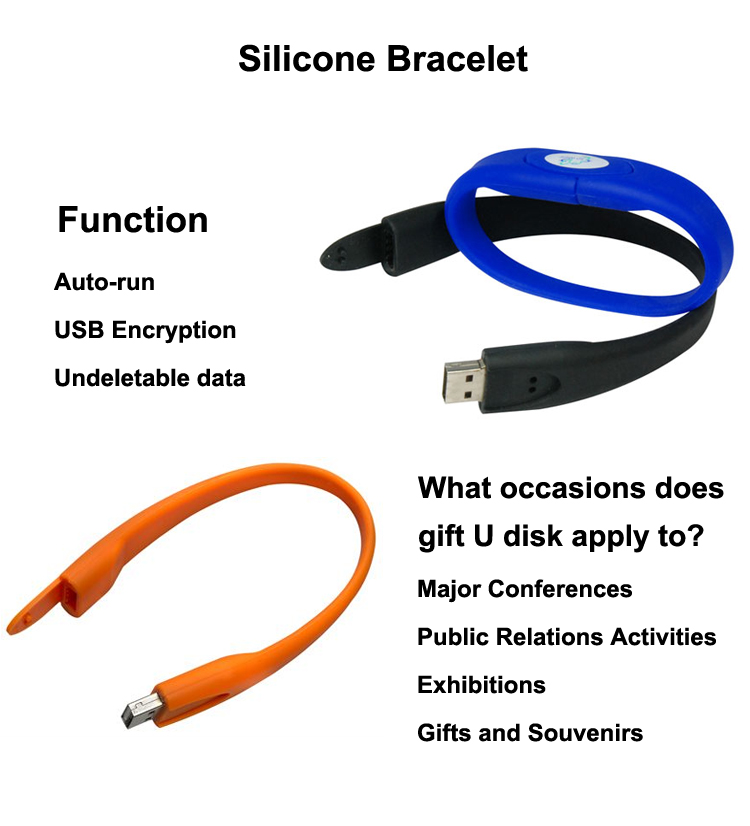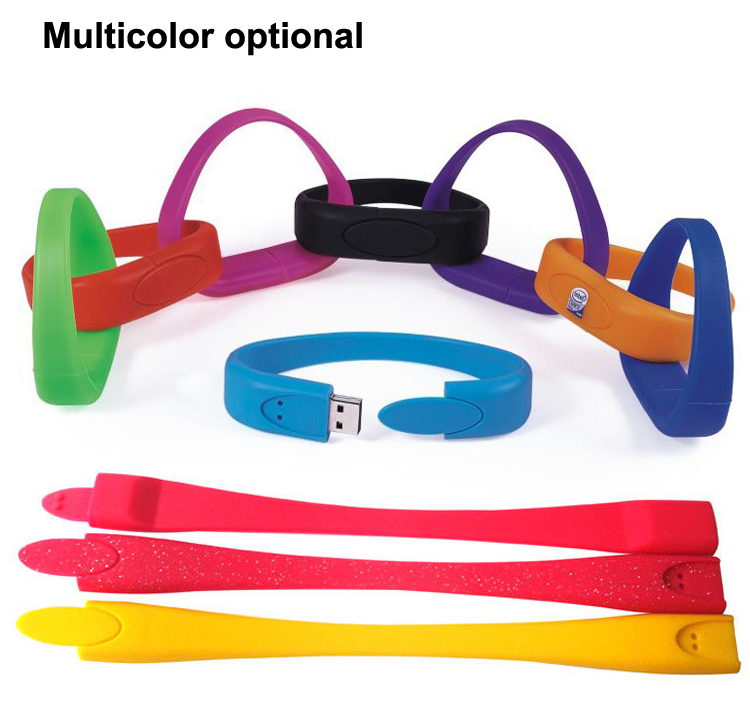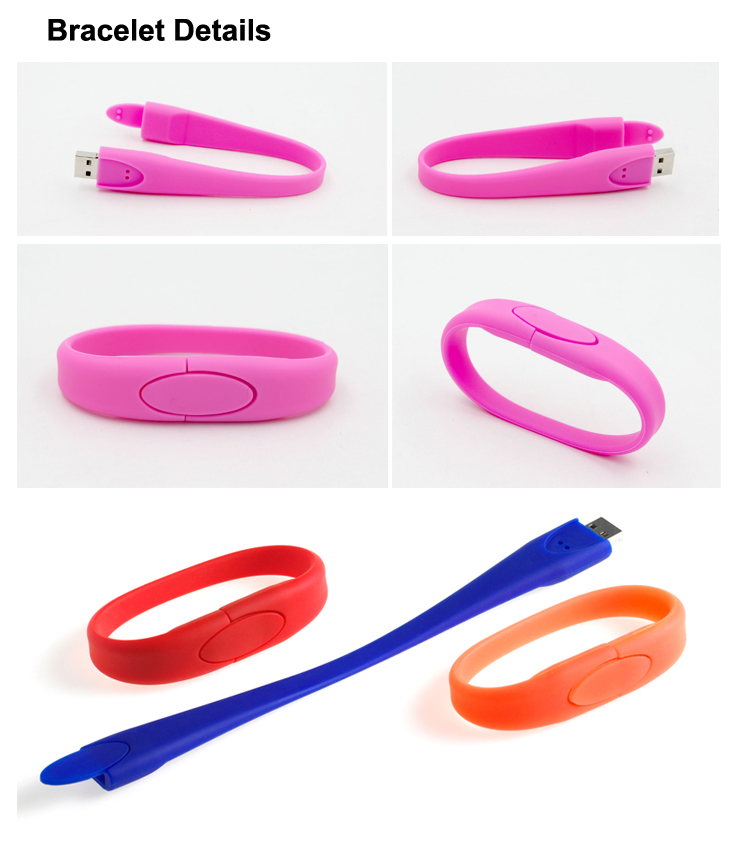 Features:
Increase business efficiency with the high speed USB Memory device
Read-out speed of 12 MB/s enables easy handling of large files such as presentation materials and videos. Store, transfer and sharefiles quickly and with ease.
Transfer speed for this model may differ the computer used or capacity of this model.
Connection to USB port is simple
It simply connects to the PC
Easy-to-read LED indicator
The LED illuminates to indicate when it's in use. This allows you to easily check the status of the data transfers, you can use it with confidence
Plug'n Play
It is easy - the device is automatically recognized by most computers when you plug it into the USB Port. Power will be supplied through USB port,so you do not need an AC Adapter.
Specifications:
| | |
| --- | --- |
| Product name: | Bracelet Wrist Band USB Flash Drive |
| Size: | 210x19x9MM |
| Material: | Silicone |
| Color: | Blue, Black, White, Red, Yellow, Green, Purple, Pink, Orange |
| Weight: | 19g |
| Capacity: | 1G/2G/4G/8G/16G/32G/64G/128G flash memory |
| Interfaces: | USB2.0/USB3.0 |
| Speed: | Read: 13-15MB/S, Write:3-6MB/S |
| Data retention: | 10 years |
| Data encryption: | more than 1,000,000 times |
| Operation Systems: | for Microsoft Windows Me/7, 2000, Vista, XP, Mac 9.x, and Linux Kernel 2.4 OS; |
| Driver required | for Microsoft Windows 98 and 98SE OS |
| Ambient temperature: | 40 - 70. C |
| Storage temperature: | 50 - 80. C |
Product show: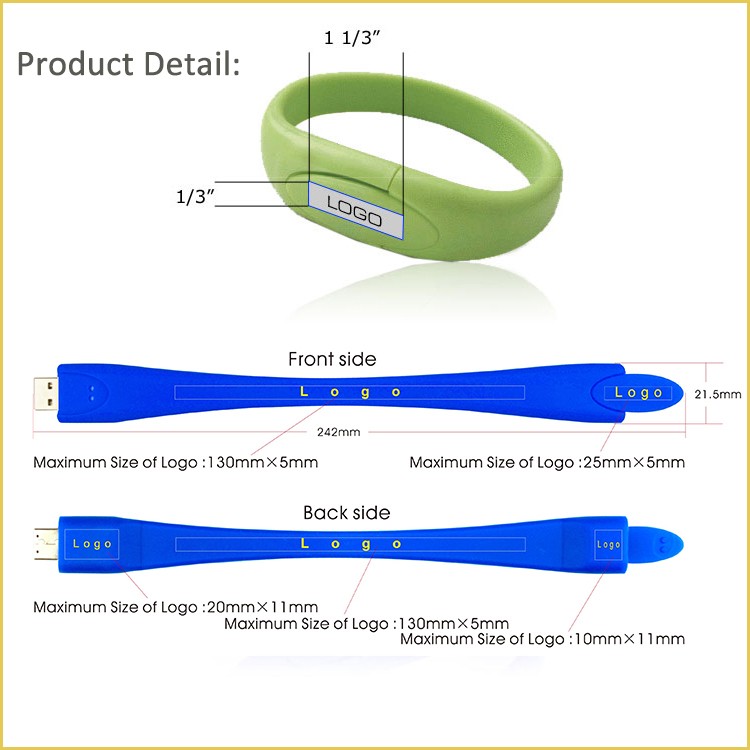 Operating system
FLASN Type: NAND Flash
Operating Current: <110mA
Suspend Current: <70mA
Physical conditions:

Working Temp: -10° C~+70° C
Storage Temp: -50° C~+80° C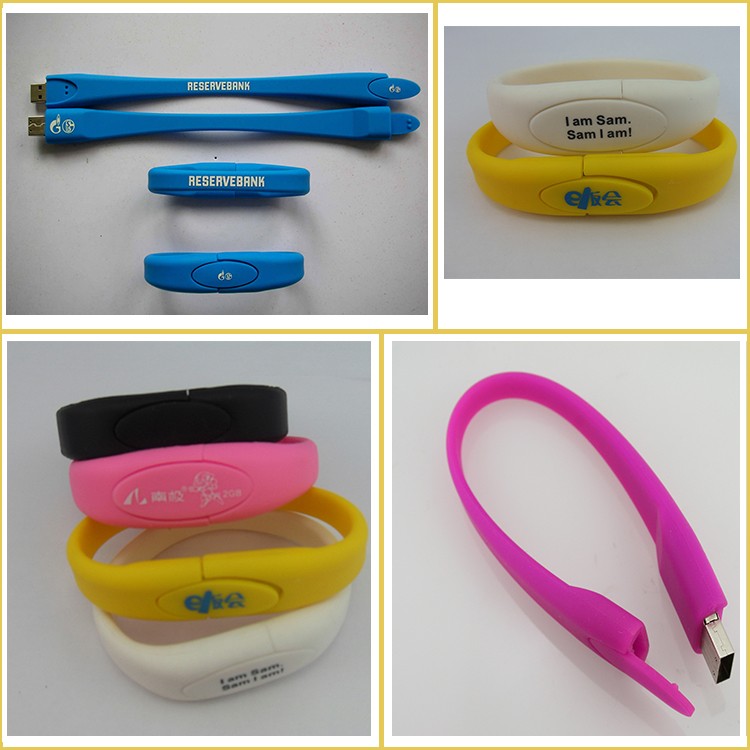 FAQ
1. What's the warranty of your products?
1 year
2. What is the range of the memory size your factory provides?
16MB, 32MB, 64MB, 128MB, 512MB, 1GB, 2GB, 4GB, 8GB, 16GB, 32GB, 64GB, 128GB, 256GB
3. What is the volume of your factory's monthly production?
300K
4. How many workers does your factory have?
50-100 workers
5. How many production lines does your factory have?
3 production lines, 4 set SMT machine, reflow equipment, ultrasonic welding machines; ultrasonic cleaning machine's and automatic sealing machines etc
6.Are you manufacturer?
Yes, our factory located in Shenzhen, China
7. What's for Real Capacity?
1) Full capacity can pass H2 test software (Download had H2 test software)
2) Different calculated stoarge between manufacturer and computers
Manufacturer calculated as follows:
1 MB = 1000 KB 1 GB = 1000 MB = 1000000 KB
Computer calculated as follows:
1 MB = 1024 KB 1 GB = 1024 MB = 1048576 KB
That is for both. Such as businessman 80G hard disk, the computer identification is commonly 74.7 G, also businessman 128GB, the computer identification is commonly 120-124G, and some capacity will for cache.
Thus, the real capacity is
4GB = approximately 3.6GB-3.8GB
8GB = approximately 7.4GB-7.6GB
16GB = approximately 14GB-15GB
32GB = approximately 28GB-30GB
64GB = approximately 58GB-60GB
128GB = approximately 110-120GB