30 Port USB 2.0 HUB 5V2A
1. can charge and transmit data at the same time (optional charging function)
2. specification: synchronous transmission data is USB2.0 standard,
The charge output voltage is DC 5V, and the maximum output current is 2A
1 USB data access interface, 30 USB output interface
1 groups of 5V current access interface
Size: 435 x 85 x 25mm product weight: 660g, containing packaging and power about 2KG package: Kraft carton box
Material: metal color: Black
3. each port has over-current and over-voltage protection
4. external industrial power supply 5V60A 300W, single output current of 5V, 2A
5. mobile phone and tablet charging compatibility is good, intelligent identification equipment current and voltage, applicable for IPAD, Samsung, HTC, SONY and other equipment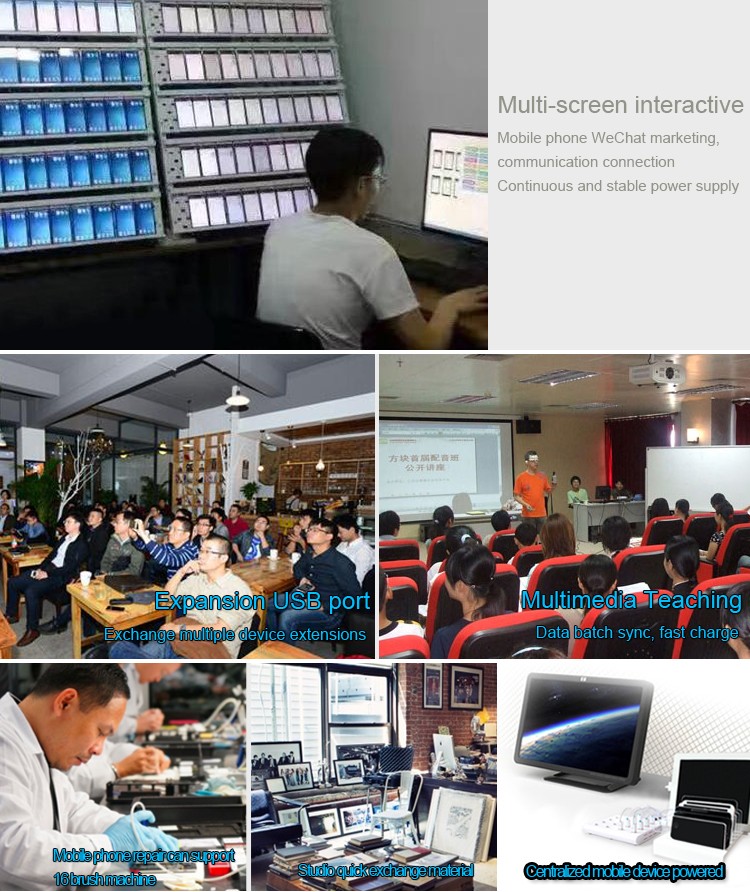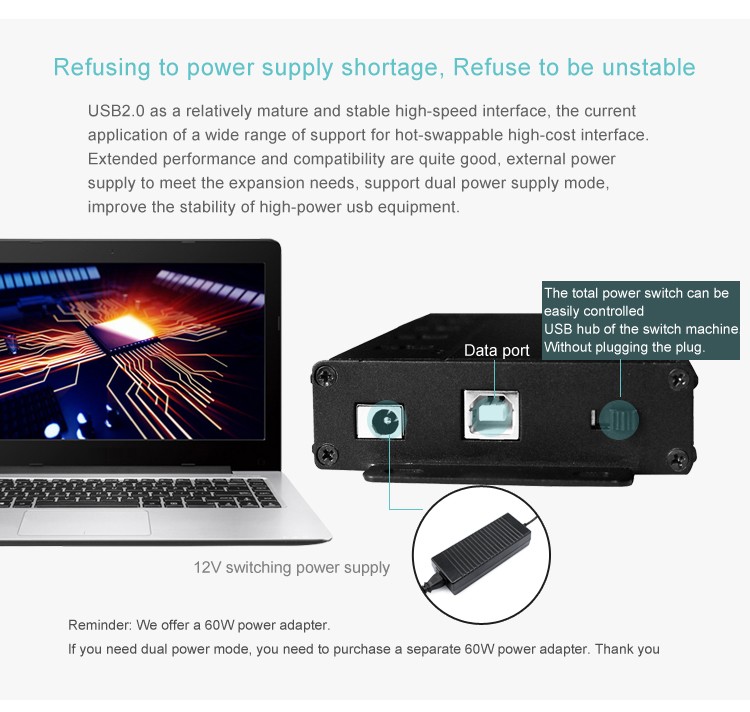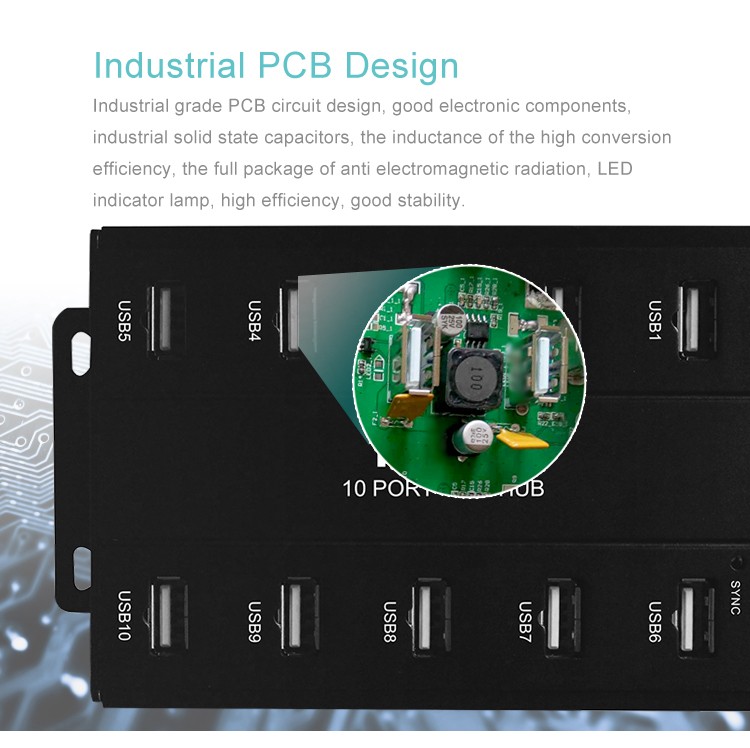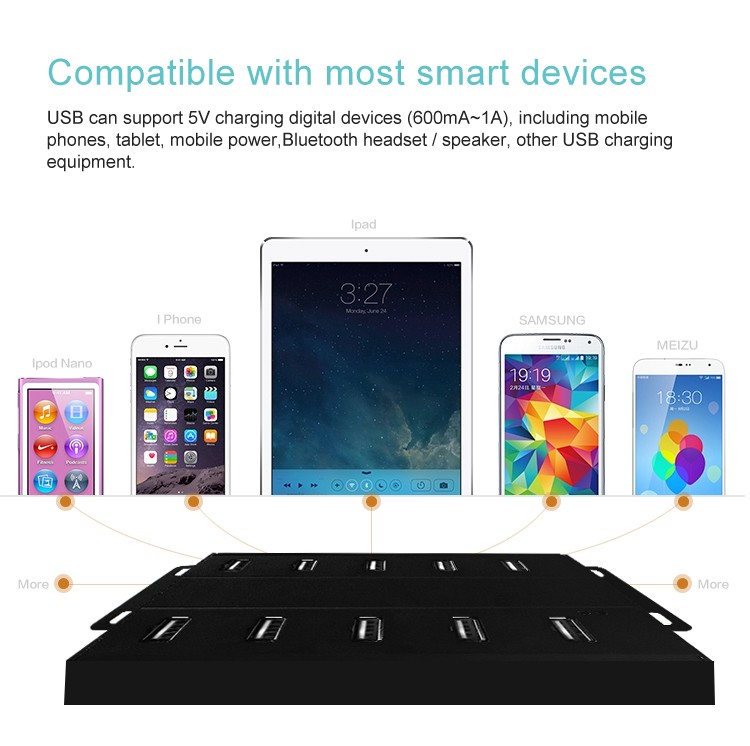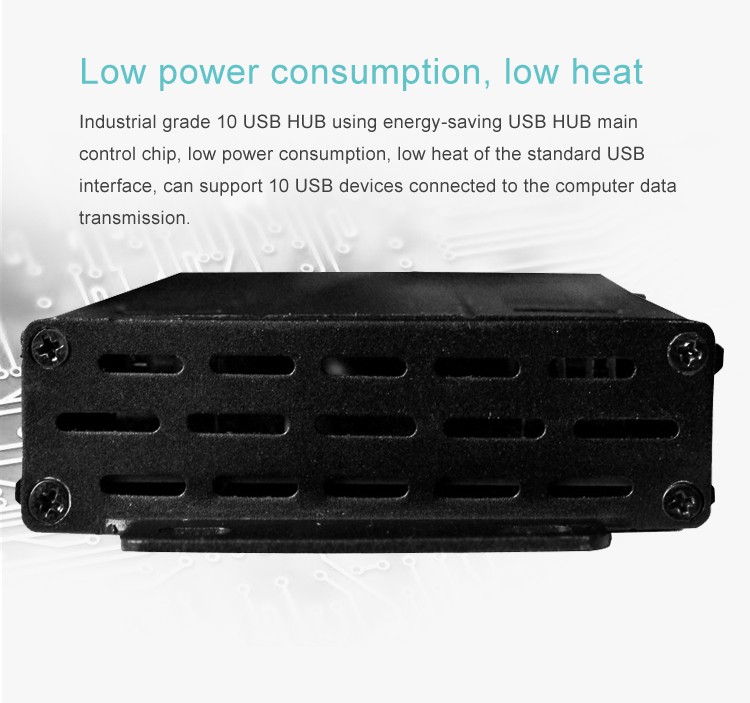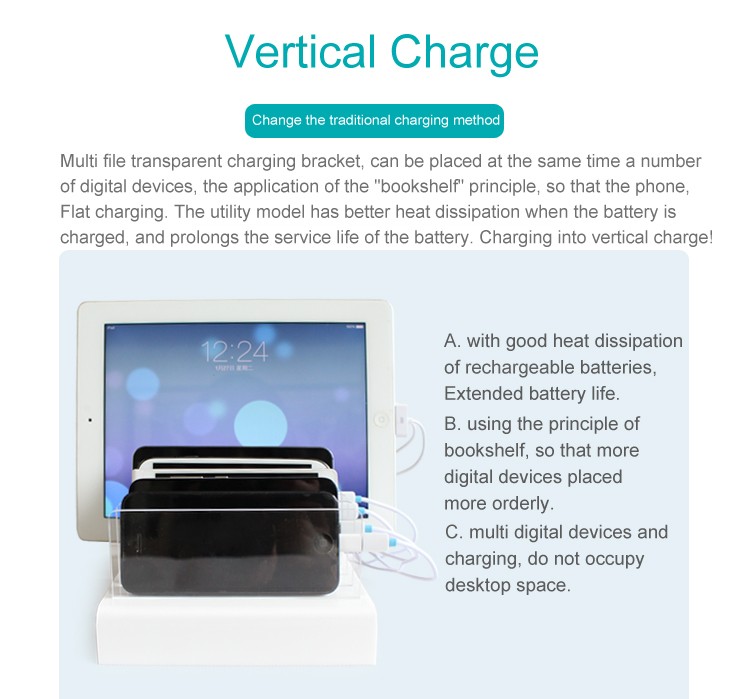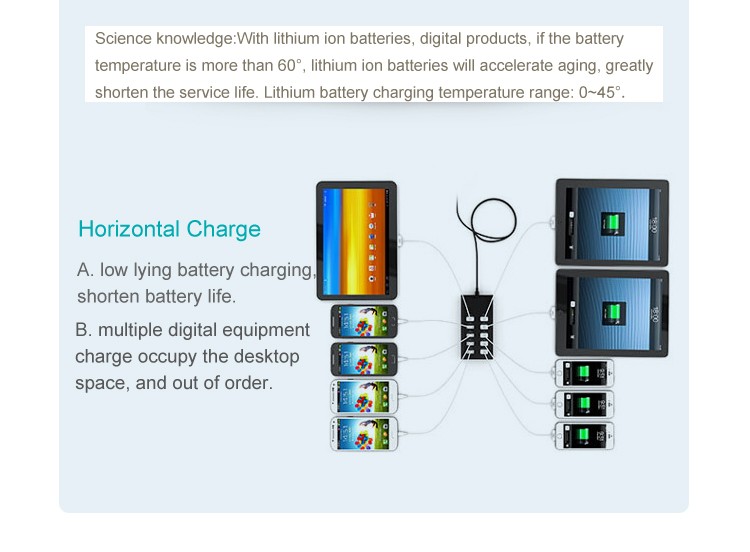 Packaging & Shipping
Hub's information:
1. HUB Dimensions:14.5 * 8.5 *2.5CM
2. NW: 220g GW: 755g
3. Color Box: 24.5 * 19.5 * 5.5CM
4. Material: Metal Case
Standard Parts:
1. 10 Ports USB HUB
2. Portable AC adapter, the port can be supplied as per requirement, European, Australian, French etc.
3. 1 USB 2.0 extension line.
4. User Manual
5. Box