10 Port USB2.0 HUB
Details:
Item No: GH010E+
Size: 145*85*25MM
Net Weight: 220g
Gross Weight: 750g
Package:Kraft Box
Power Supply: 12V 5A
Output:5V 1A
Interface: USB2.0
hub usb 10 port,10 port hub,usb 10 port hub,10 port ethernet hub,10 port usb hub
Specification:
Current and voltage power:12V 5A, 60W
Size: 145*85*25MM
Material: Metal
Color: Black
Weight: 220g
GW:755g with cable, box
Each port: 5V 1A
Features:
A, the device uses the world's leading energy-saving USB HUB master chip, low power consumption, low heat; 10 standard USB interface, which can support 10 USB devices to connect the computer to transfer data.
B, standard 12V3A high power power adapter, the total power up to 36W, single port up to 5V / 600mAh, to meet the current demand of intelligent mobile phone and mobile hard disk, law enforcement instrument USB when transmitting data.
C, power supply two-stage buck design safer (220V buck to 12V, 12V buck to 5V), double protection from the source to ensure our safety.
D, triple current overvoltage overcurrent protection (overload protection IC, IC, power), each USB port are short-circuit overload safety insurance, short circuit or over-current automatically disconnect the device is not bu rned, the corresponding USB port LED lights Off, do self-protection, does not affect the other USB port work will not affect the entire device.
E, the total power switch can be easily controlled USB hub switch machine, without plugging the charging plug.
F, industrial structure design,"up and down , left and right"three-dimensional cooling, to ensure that the charging station can be stable and efficient work for a long time.
G, industrial PCB circuit design, better electronic components, industrial-grade solid capacitors, word inductance , LED indicator, charging more efficient, better stability.
ion>, LED indicator, charging more efficient, better stability.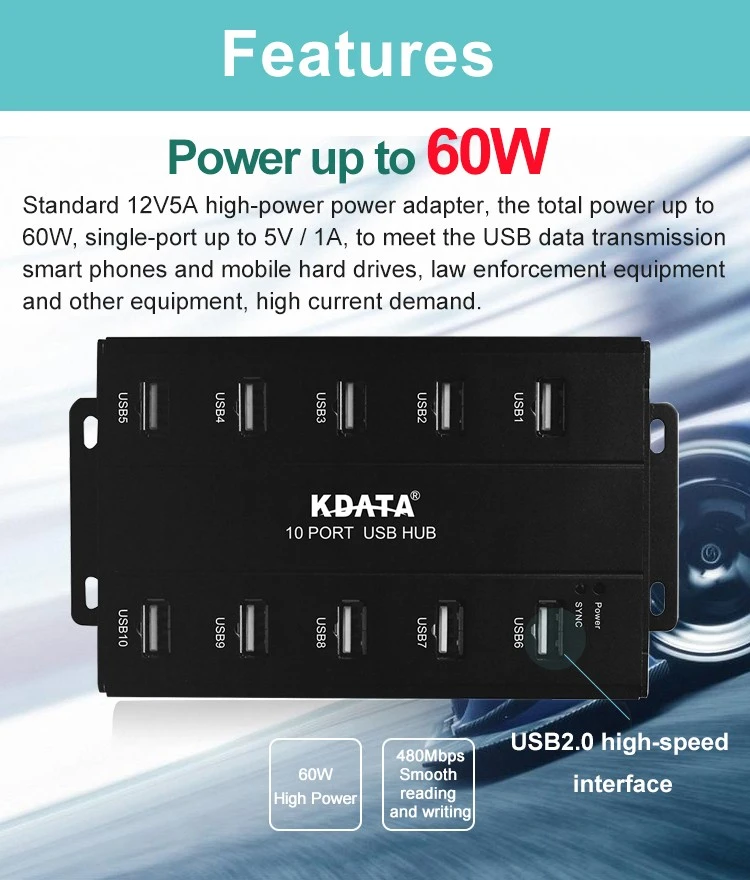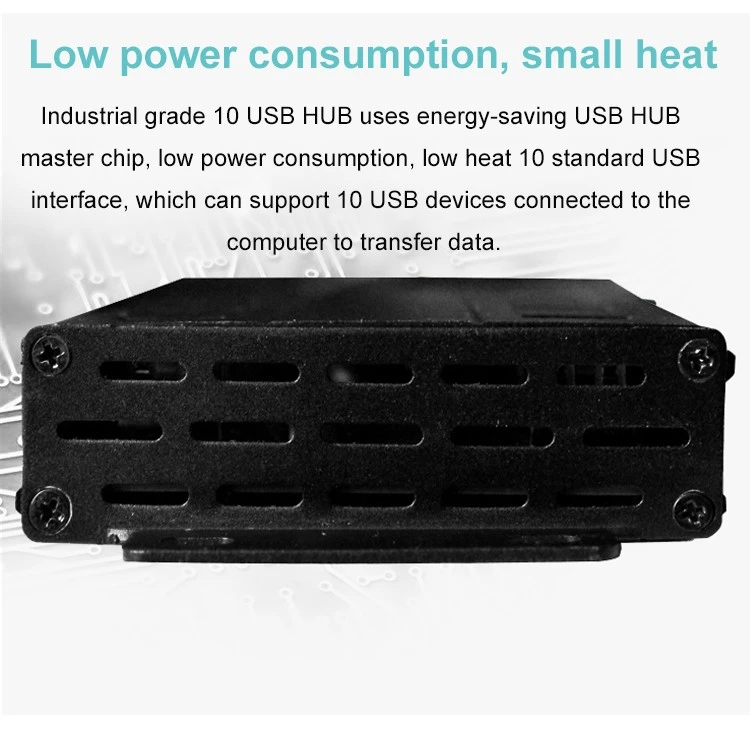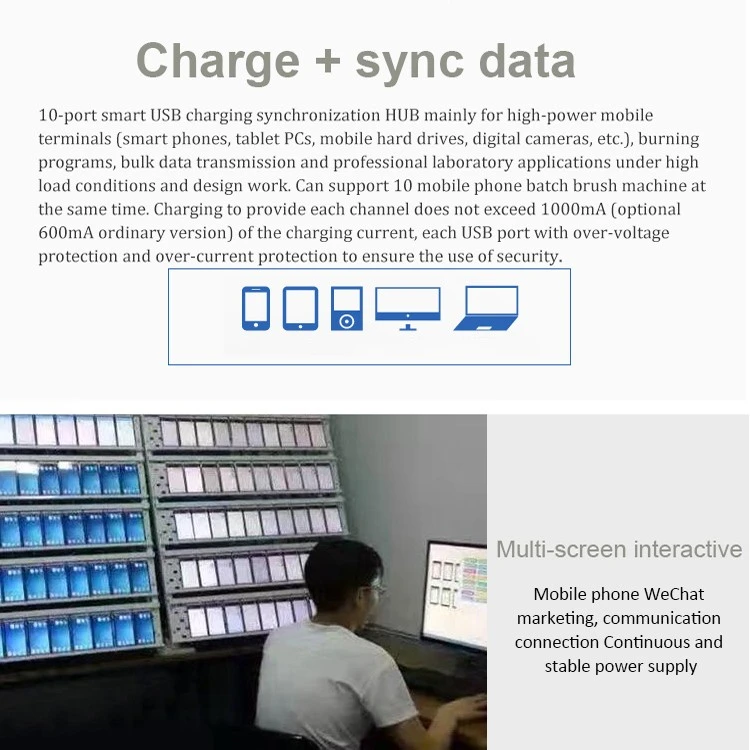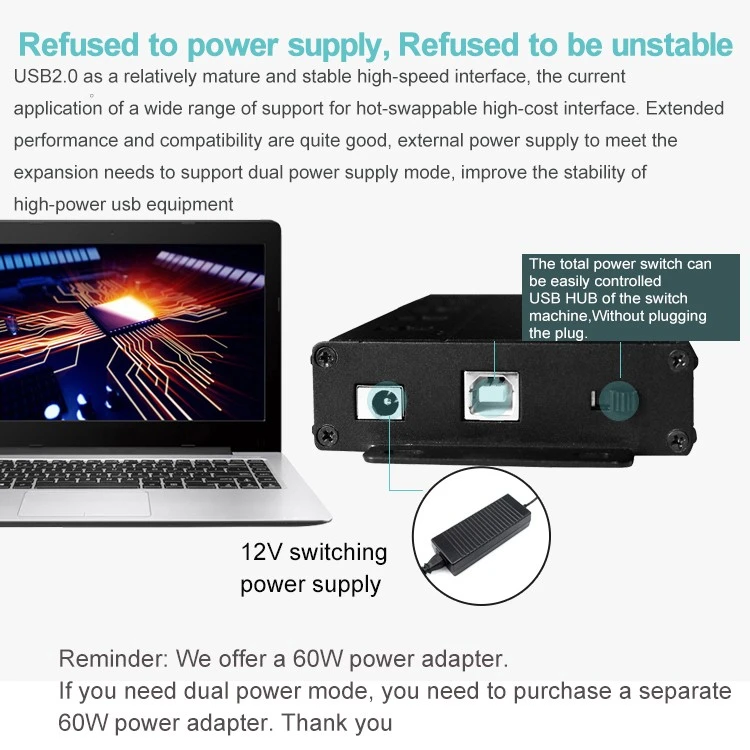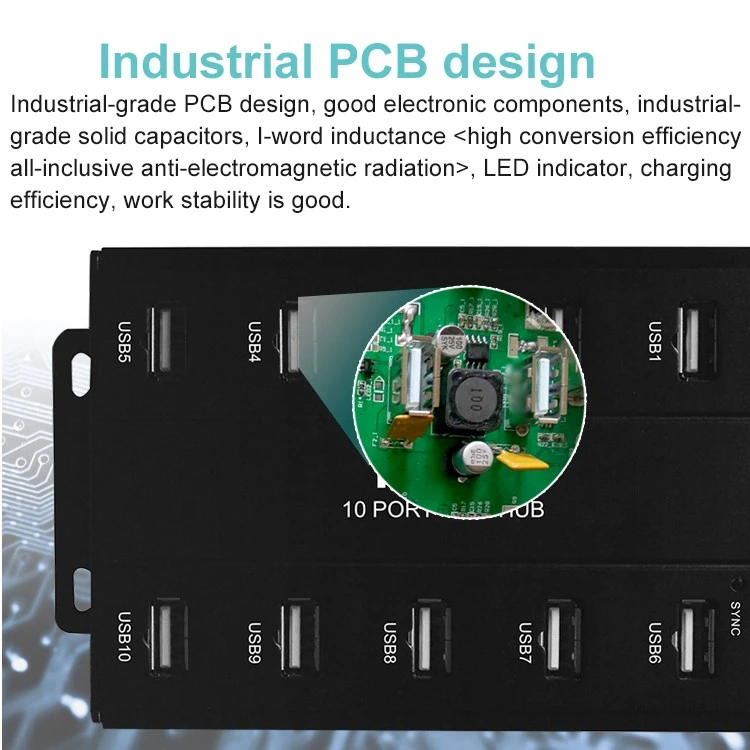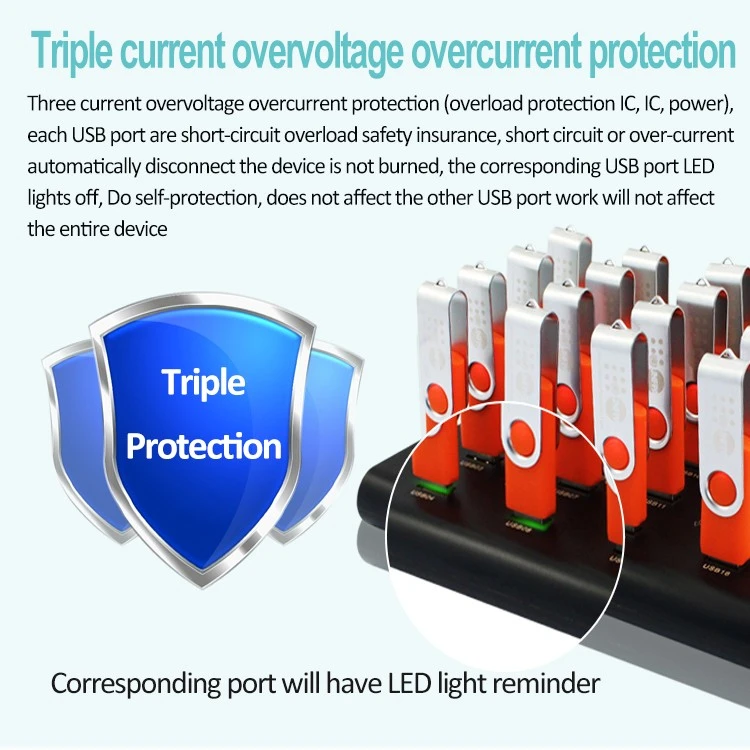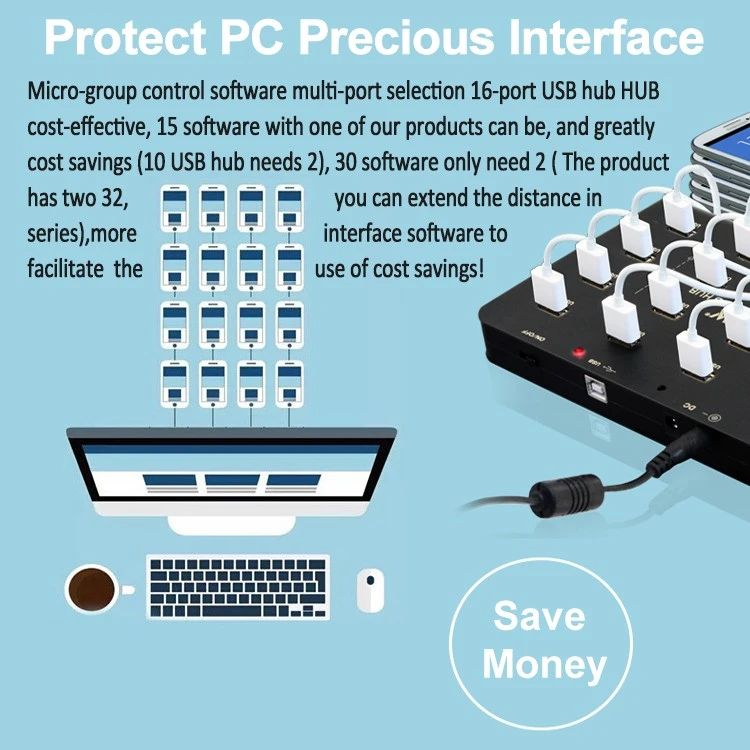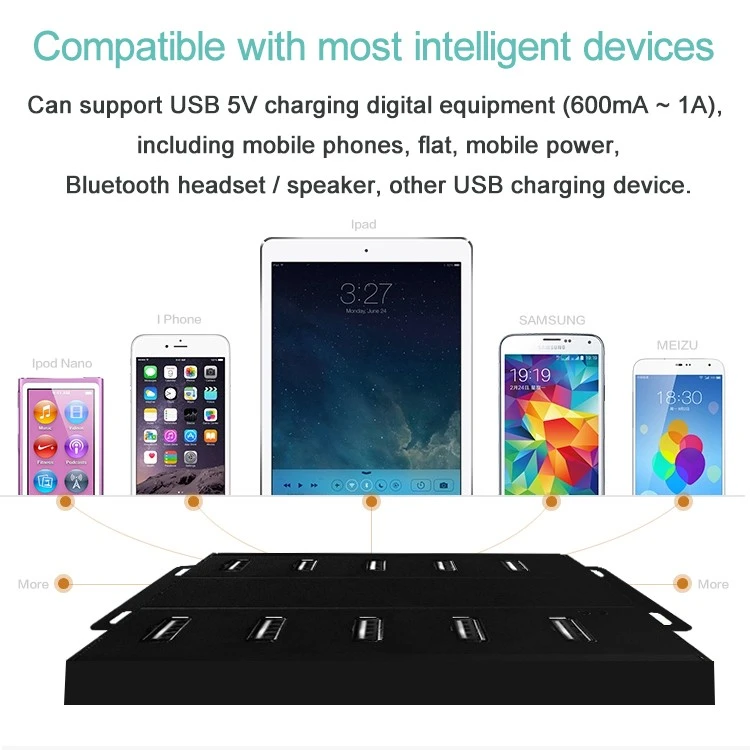 Product detail showed: